Posts: 329
haha, well its taken me 6 packets of grid things and a few sheets of corflute and a LOT of time (that i should have used to do my assignment that i havent started
), but I did it!!
Its 2x3 at the moment, I will eventually expand it to 2x4 later. Its got a 2x1 top level that im going to try adn get them to eat on so its a bit cleaner.
Anyway here are a few photos. I only put them in it for 5mins today as Mum is paranoid that snakes are going to get into their thing. I got some mesh stuff today at bunnings so I will put that around it tmw and then put them in it for good.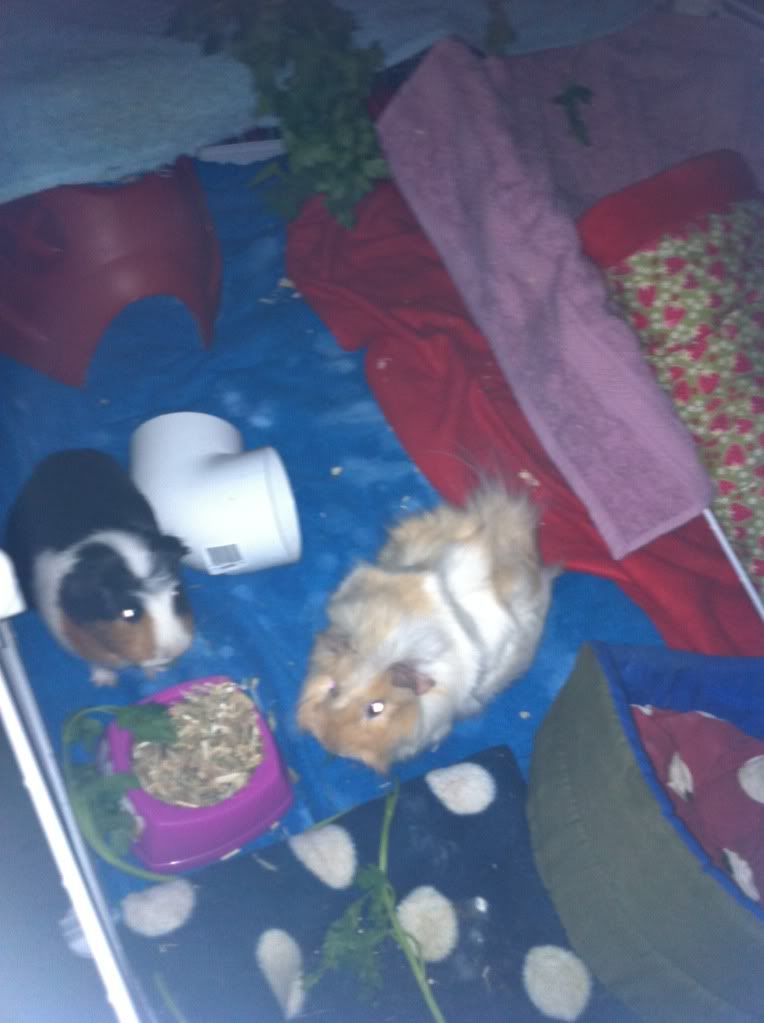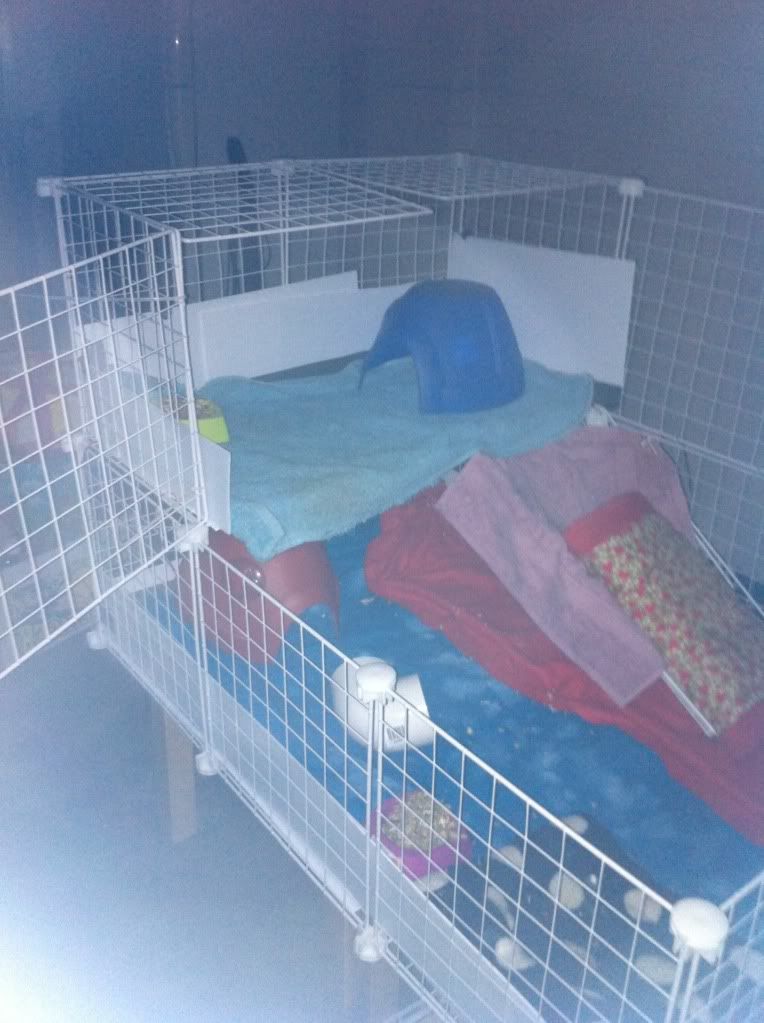 Petal and Fluffy..my little balls of wheeky delight.