Posts: 0
In the past few days I have taken some pics of incoming pig issues, eye issues and some graphic impaction pics that are extremely graphic (so dont look if you dont want to see ok). I record all medical issues and always take photos for future reference - thought Id share some of the interesting things in the past week.
Condition: Fatty Eye (this does not hurt her nor affect her health in any way)... recent surrender sow with various other health issues including Ovarian Cysts.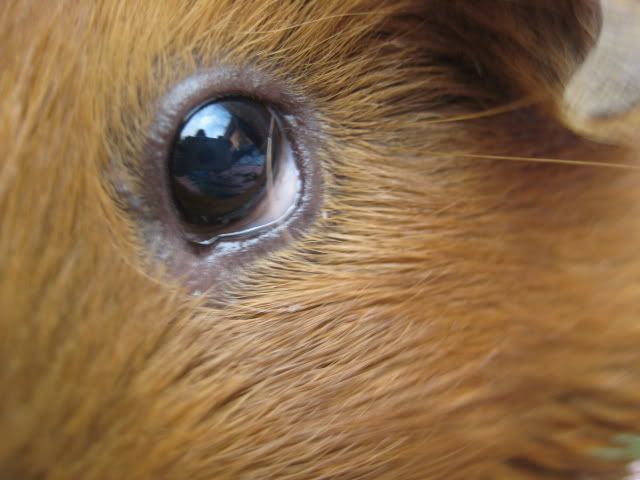 Same sow with bumble foot - wire suspended flooring. Left unoticed due to her feet being black.
Miffi (adoptable sow), cloudy eye with bubble.. she is off to the vet with my next appointment.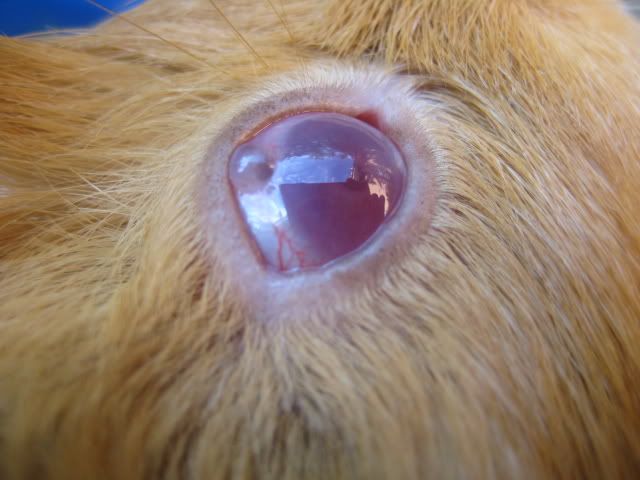 One of my client's piggy, damaged his eye a few months ago - he is now blind in his eye and has lost all pigmentation - he is usually a red eyed pig.
this is Ginger - she is a new surrender, absolutely terrified skittish. Her nose was damaged upon arrival to the shelter but she soon bashed off the scab again when I went to catch her - she smashes into the hutch walls to get away from people. I have had quite a few cases like Ginger - it is lovely to see them once they feel secure and calm. Ginger is on foster care with Helen Bryan... Im sure she has settled down heaps already.
This is your gross stuff warning lol - Impaction pics and infection pics to follow!
Deltoro, my adoptable boar - (now cleared up from Impaction) wasnt a 'back up' impaction - more of a plug type with a nasty yeast infection to add to it.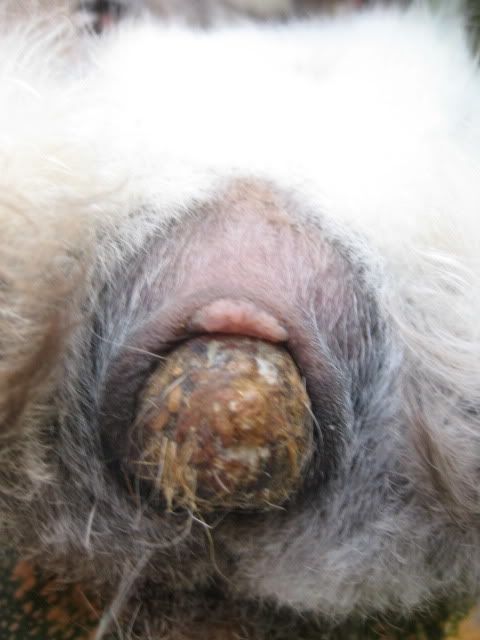 Removal pics at the vet (yes I took pics whilst I was there - tourist)
Deltoro had a huge infection underneath... the following pics are of the internal part that was infected... held by Michelle, my vet.
The infection is gone now. The area was raw and ulcerated.